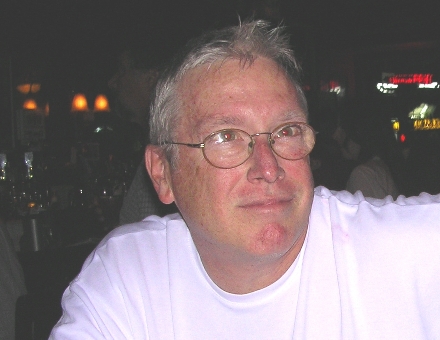 Harrison Thorp spent 20 years in journalism, beginning as a correspondent with the Greenfield (MA) Recorder in 1984. He then moved to Virginia to teach high school English in Orange. Soon after, he began writing for the Orange County Review and later the Culpeper Star-Exponent, where he was sports editor. Within a year he had landed a job as wire editor at the Daily Progress of Charlottesville. From there he moved north to become sports editor at the Portsmouth Herald in New Hampshire and later a copy editor at The Sun (MA) of Lowell and the Portland (ME) Press Herald and Sunday Telegram. In 1996 he was hired as city editor at the Eagle Times (NH) of Claremont, and in 1997 moved to Foster's Daily Democrat where he helped launch its Sunday edition and went on to become Sunday editor. He retired from journalism in 2004. He now lives in southern Maine with his daughter, Sara. He also has two grown sons, Charles and Spencer.

Awards

Harrison Thorp won many awards during his newspaper career, including Virginia Press Association Sports Feature writing, 1986; New England Sunday Newspaper of the Year award, 2nd place, 2001; New England Newspaper Association Transportation Story award, 1st place, 2000; New Hampshire Sunday Newspaper of the Year award, 2002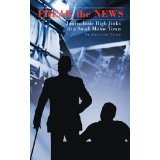 Available at bn.com and Trafford.com  ($16.95)

a novel 

by Harrison Thorp

JUST IMAGINE: The author, Harrison Thorp, relaxing on a hike in nearby New Hampshire, with his dog, Princess. Below, at John Lennon's New York shrine.

Buy Freak the News at bn.com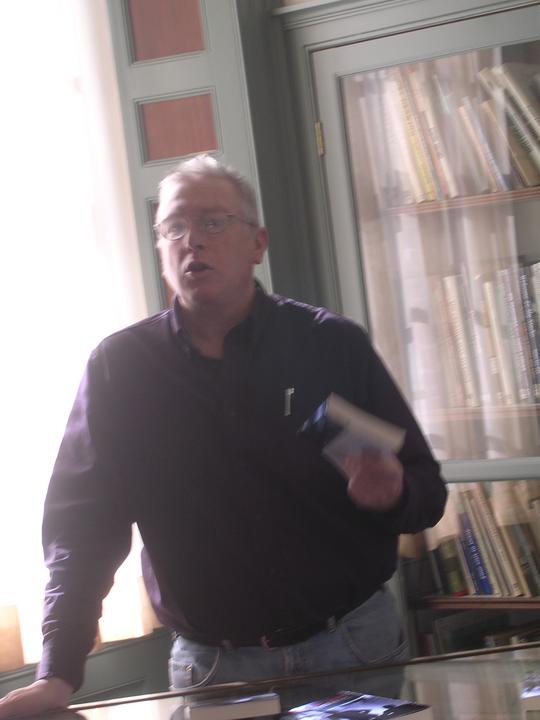 Freak the News author Harrison Thorp makes a point at a recent signing in Maine. Newspapers have a perception of neutral, unbias reporting, but you couldn't be further from the truth, Thorp contends.